---
ARTICLE
Auction Outreach Beyond the Block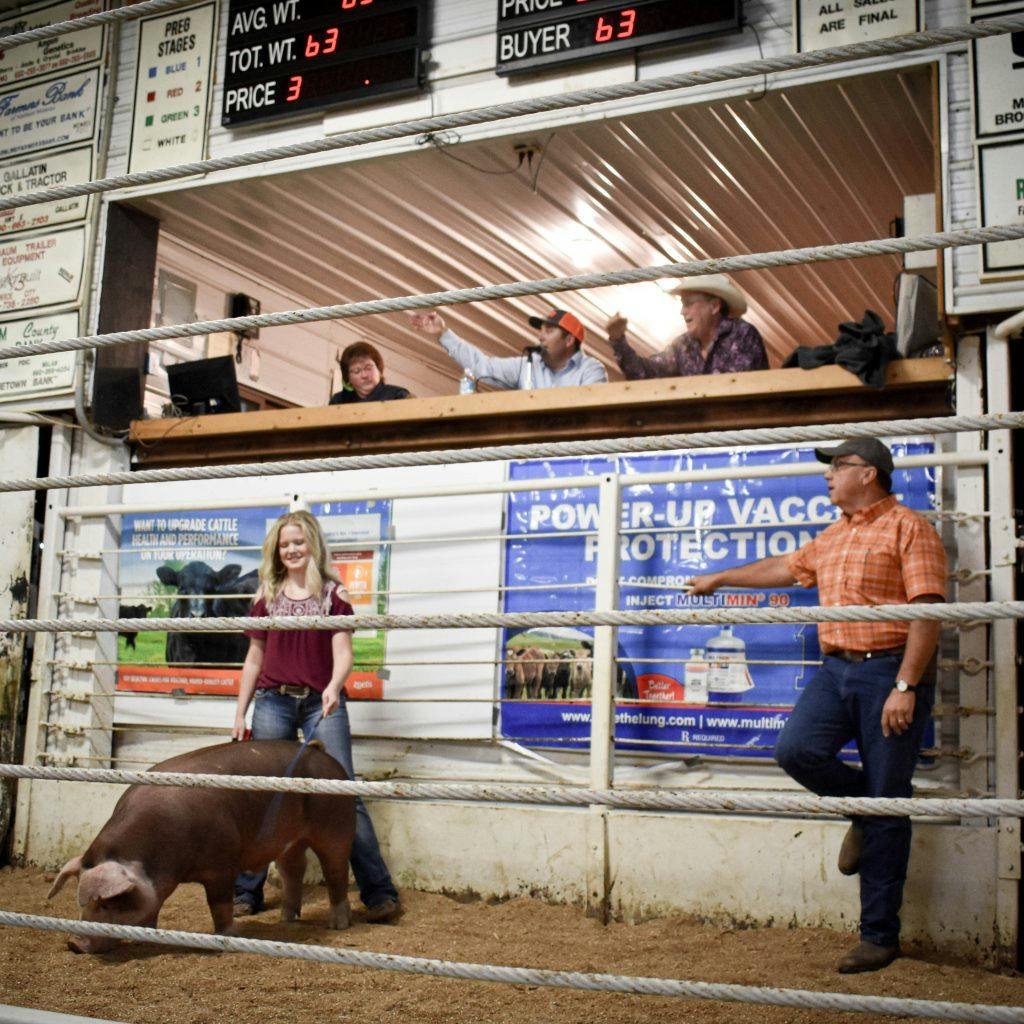 A local FFA member auctions her Hereford barrow at the Sullivan County 4-H and FFA Youth Livestock Sale on Sept. 21, 2020. The sale is hosted bi-annually by the North Missouri Livestock Auction LLC in Milan, Missouri, as a fundraiser for youth livestock projects in their county.
It's no question the livestock and agricultural industries have seen the importance of community sacrifice and spirit in 2020. A global pandemic, economic market swings and unexpected natural disasters continue to challenge rural livelihoods. But much like the livestock they raise or the crops they cultivate, ag communities continue to prove resilient.   
Livestock auctions have been a source of economic opportunity and community morale for decades. Though this year posed numerous obstacles to those in the livestock industry, auctions continue to invest in the health and longevity of their communities.  
Turlock Livestock Auction Yard (TLAY), located in Turlock, California, has been assisting with and supporting events in their community for over 30 years. Representative for Turlock and Manager of Dairy Video Sales, Jake Bettencourt, says the relationship between auctions and their communities has always been intertwined. 
"I don't know which came first – your local livestock market's participation in the community or the community leaning on the livestock market to participate," Bettencourt said.  
With new restrictions and limitations relating to COVID-19 in California, TLAY and their employee's roles in recent community functions were amplified. Located in Stanislaus County, the local youth livestock sale is one of the largest in the state. Because of their past involvement with the event, the Turlock team offered to host and broadcast the sale online for buyers and sellers to participate virtually. Turlock staff put in over 40 hours of volunteer work, building the sale catalog and educating bidders on LMAAuctions.com – an online platform for real-time, live internet auctions hosted by the Livestock Marketing Association.  
Beyond their annual support of their local county fair auction, Turlock Livestock Auction Yard also hosted three, non-livestock fundraisers for their local Catholic High School and church.  
"It doesn't just have to be an agriculture type of fundraiser or event," Bettencourt said. "Your local livestock auctions and their staff members, at least in my experience, are very involved in what's going on in the community." 
Involvement in ensuring community success also occurs outside of the sale ring for Jake Parnell, Manager at Cattlemen's Livestock Market in Galt, California. While Stanislaus County was able to host their fair, other statewide fairs and livestock shows in California were cancelled due to COVID-19. Wanting to still find a way for 4-H and FFA members to exhibit their livestock, Parnell set out to create the California Youth Ag Expo (CYAE).  
Parnell, his wife and several others started planning for CYAE in early May. They began fundraising for the event and hired a crew from the Oklahoma Youth Expo to professionally manage show-day operations. Their goal to give youth an opportunity to exhibit at a larger, competitive level was met after raising $307,000 in only 60 days. "We want to recognize the kids for coming and competing at a very high level and ultimately, be rewarded financially for it," Parnell said. "I think it's important for the lesson of friendly competition to be taught. They learn responsibility and dedication. Ultimately, it's about those life lessons combined with the messages we spread that promote the importance of agriculture."  
Despite the amount of support the CYAE received from donors, its importance faced pushback from California leadership. For those involved in exhibiting and showing livestock in the state, there is concern county fairs and the state fair will not return.   
"We currently have weak leaders who fail to recognize the importance of the California agriculture industry to U.S. production," Parnell said. "The next generation is the way we maintain and progress. A lot of those kids that exhibited at CYAE may not necessarily come back and work in agriculture, but they have the experience, and they can spread that message in kind of a grassroots way."  
Paul and Deanna Eitel, owners of North Missouri Livestock Auction LLC (NMLA) in Milan, Missouri, know that assisting their communities in multiple facets isn't a new endeavor for livestock auction markets. The Eitel family opens their facilities to community organizations and groups, allowing them to utilize their kitchen and concession services as a fundraising tool. A neighboring school's yearbook staff operated the café during a series of special sales hosted at the auction, raising enough money to purchase new editing software and equipment for their class. 
Deanna, along with their children, also grew up showing livestock through 4-H and FFA at the Sullivan County Fair and selling them at the Sullivan County 4-H & FFA Youth Livestock Sale – an event their auction has hosted bi-annually since purchasing the market 2012. 
"The 4-H and FFA have always been important to us," Deanna Eitel said. "So, therefore, it's our way to help those kids along." 
Besides providing the facilities, the NMLA team volunteers a lot of time "behind-the-scenes" for this event to happen. The pens in the back of their auction are cleaned extra for 4-H and FFA members to house their livestock the night of the sale, and the auction provides bidder numbers, auctioneers and all clerking related to the sale. 
"When we're involved with young livestock producers, as well as their parents, we're investing in the future of our community," Paul Eitel said. 
Deanna agrees, saying the support their family received from the community prior to becoming owners of North Missouri Livestock Auction, motivated them to return the favor. 
"In small communities like this, if we don't all do our part, there's not enough people to make things happen," Deanna said. "It's something that is important to us. If we don't invest in community functions, then those things don't continue in the future."
---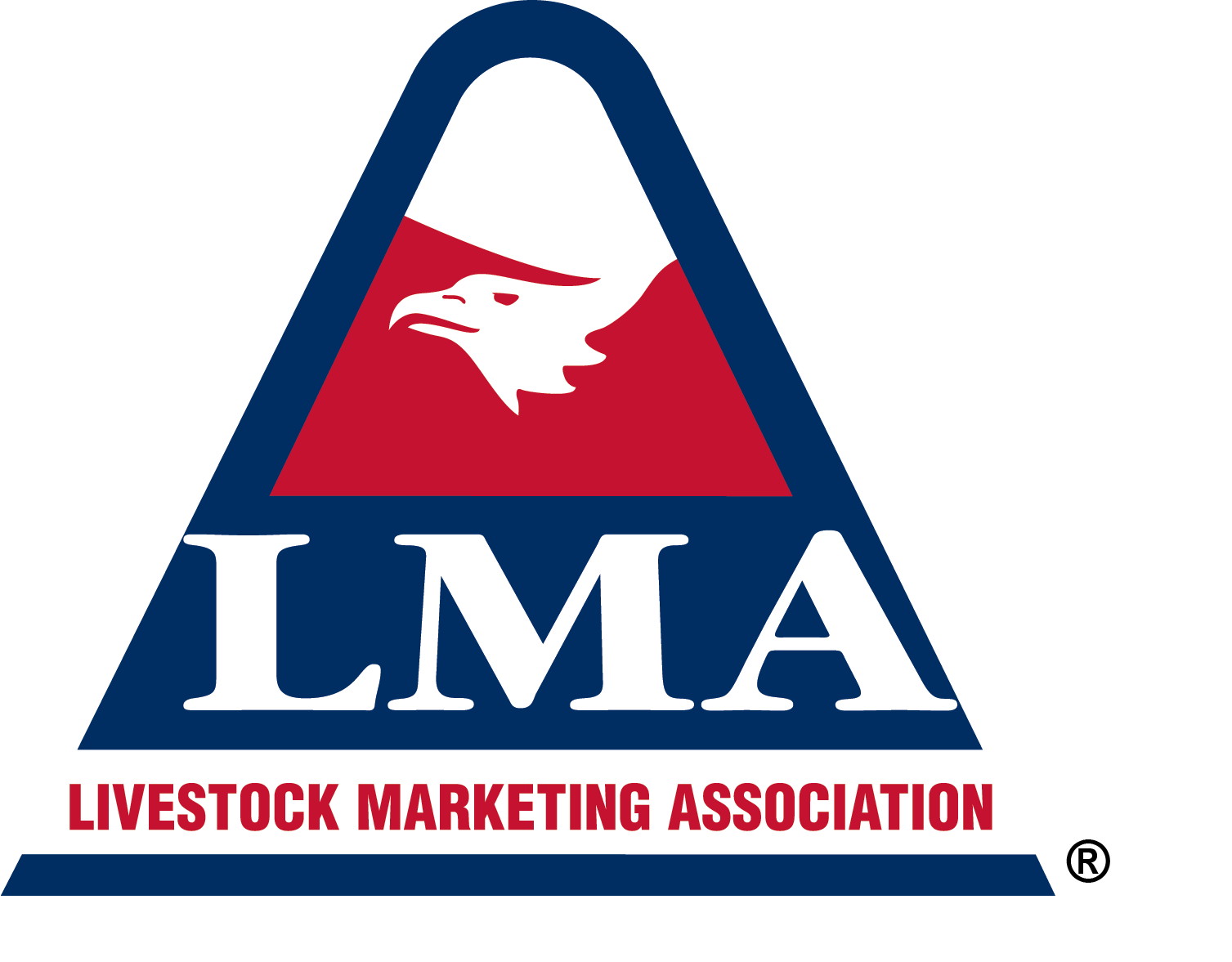 About the Livestock Marketing Association
The Livestock Marketing Association (LMA), headquartered in Overland Park, Kan., is North America's leading, national trade association dedicated to serving its members in the open and competitive auction method of marketing livestock. Founded in 1947, LMA has more than 800 member businesses across the U.S. and Canada and remains invested in both the livestock and livestock marketing industries through support, representation and communication efforts.
---