---
PRESS RELEASE
Florida Auctioneer Awarded Top Honors at World Livestock Auctioneer Championship Qualifier
November 7, 2023
Overland Park, Kansas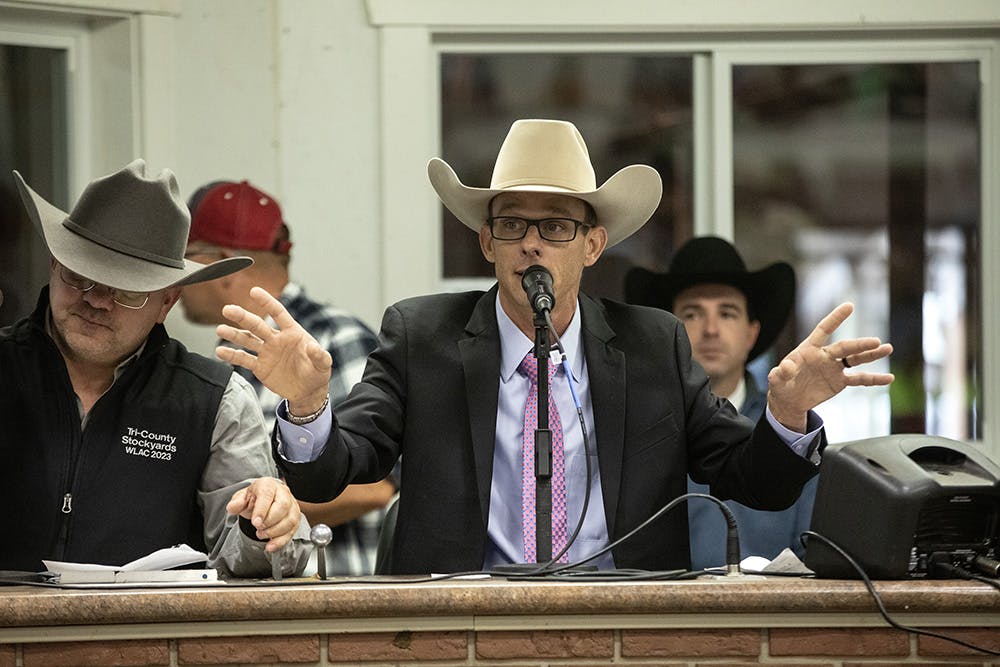 Oct. 25 was no ordinary sale day at the Tri-County Stockyards in Motley, Minnesota. While cattle came through the ring and buyers placed their bids like any other Wednesday, the block was manned by 35 different auctioneers vying for top honors.
The competitors, from all over the United States, battled it out for buckles, bragging rights and an opportunity to call bids at the annual World Livestock Auctioneer Championship next June at the Oklahoma National Stockyards. At the end of the day, Marcus Kent, Dunnellon, Florida, came out on top.
"My goal has always been to make the finals," Kent said. "Never in my wildest dreams did I ever think I would win one." 
He said he competes because he enjoys meeting people, and because he knows it helps him improve his skills. But a bonus is getting to visit auction markets in different places.
"I love seeing everyone's setup," Kent said. "It's never exactly the same and it fascinates me."
Even on vacation — the auctioneer once traveled to Costa Rica with his family, and while there, found a market to visit.
The World Livestock Auctioneer Championship and its qualifying events don't just bring bid-callers together. The events draw spectators in the bleachers and from all over the world via livestream.
Reserve Champion Joshua Garcia, Karnes City, Texas, said he's not surprised the action-packed series is so popular.
"It's all about action," he said. "It's all about getting in the groove of things and just trying to figure out what's what, what calf's selling for what. And in that way, when they bring their calves in, they get to see, oh, that's my calf. As an auctioneer, you want to have adrenaline, excitement, keep the sale going, keep it motivated. It keeps the people interested."
Rounding out the top three was Runner-Up Champion Dakota Davis from Waukomis, Oklahoma. Other competitors moving on to the semifinals are as follows: Lynn Langvardt, Chapman, Kansas; Chris Pinard, Swainsboro, Georgia; Troy Robinett, Decatur, Texas; Barrett Simon, Rosalia, Kansas; Dustin Smith, Jay, Oklahoma; Marshall Tingle, Nicholasville, Kentucky; and Zack Zumstein, Marsing, Idaho.
One more qualifying event, to be held in Paris, Kentucky, Nov. 16, will decide the remainder of the championship semifinal field.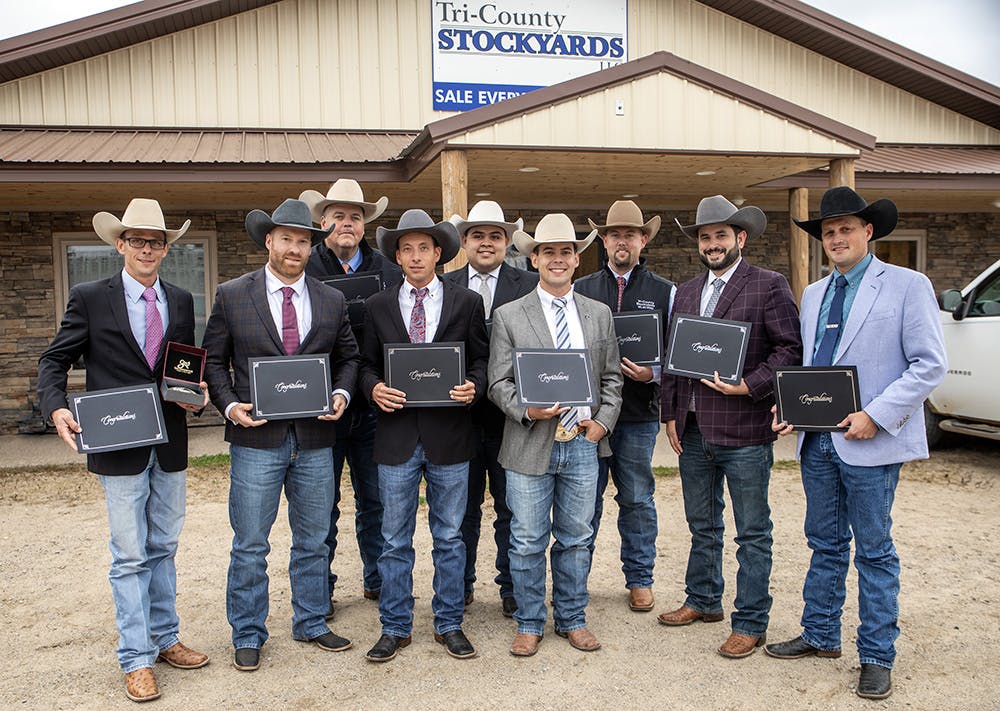 ---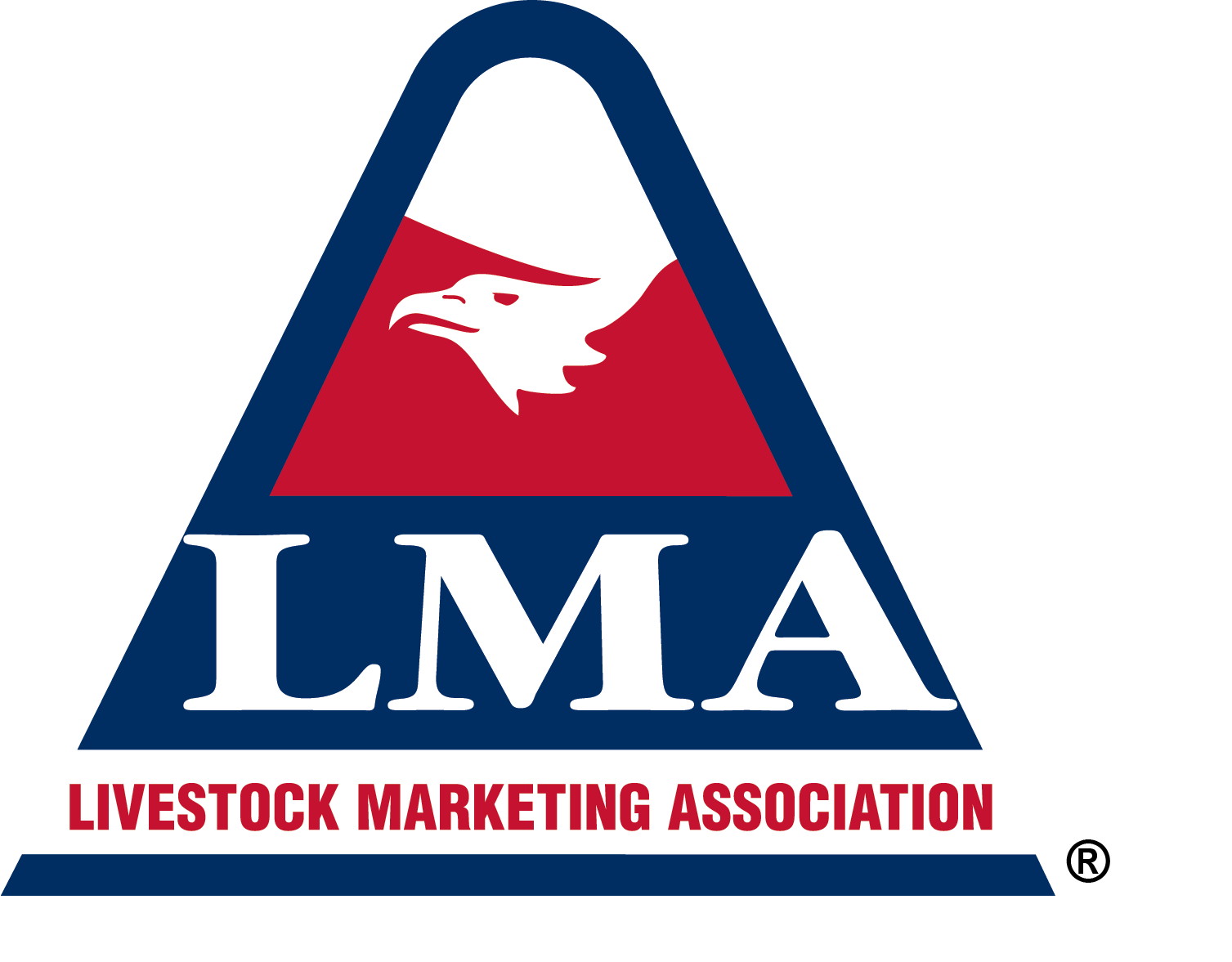 About the Livestock Marketing Association
The Livestock Marketing Association (LMA), headquartered in Overland Park, Kan., is North America's leading, national trade association dedicated to serving its members in the open and competitive auction method of marketing livestock. Founded in 1947, LMA has more than 800 member businesses across the U.S. and Canada and remains invested in both the livestock and livestock marketing industries through member support, education programs, policy representation and communication efforts.
---