---
PRESS RELEASE
LMA introduces first Pat Goggins Leadership in Livestock Marketing Seminar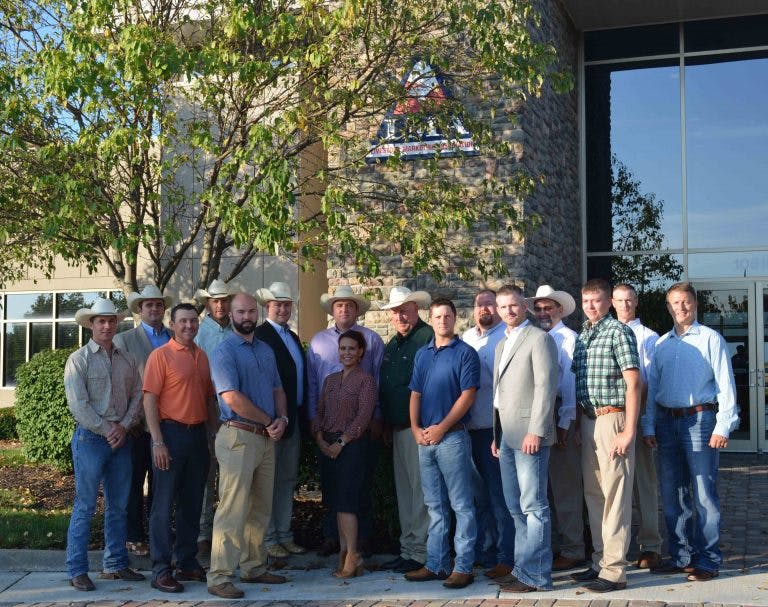 2016 Leadership Seminar Class
September 24, 2016
Kansas City, Mo.
LMA introduces first Pat Goggins Leadership in Livestock Marketing Seminar
Fourteen next-generation livestock market owners, operators and/or managers recently had the opportunity to improve their leadership skills, network with peers and gain industry knowledge during a unique seminar tailored to them. The Pat Goggins Leadership in Livestock Marketing Seminar (Seminar), developed and hosted by the Livestock Marketing Association (LMA), selected its first class of participants with the goal of cultivating leaders for the industry and Association.
The Seminar was designed to encompass a mix of livestock marketing-specific topics and allied industry tours for a well-rounded educational experience. Participants first attended sessions at the LMA office in Kansas City. Those sessions ranged in focus from risk management and LMA policy, to Grain Inspection, Packers and Stockyards Administration (GIPSA) 101 to common market legal questions. The afternoon concluded with media spokesperson training and a mock, on-camera interview. Following, the Seminar class traveled to Omaha, Neb., for stops at allied industry locations. That included a tour of JBS-Omaha with discussion on the company's cattle procurement, animal welfare procedure and current research completed. Adams Land and Cattle, a cattle-feeding operation that sources approximately 90 percent of its cattle from livestock auction markets, hosted the Seminar class for a discussion about their progressive company.
Those who completed the Seminar are invited to attend the upcoming LMA Washington D.C. Fly In, an annual event where livestock market owner/operators meet with members of Congress and affiliated legislative staff.
The following were named to the 2016 Seminar class: Tom Barnett, Kentucky-Tennessee Livestock, Clarksville, Tenn.; Ted Baum, Elgin Livestock, Elgin, Neb.; Jake Bettencourt, Turlock Livestock Auction Yard, Hulmar, Calif.; Grant Bloome, Scotland County Livestock, Memphis, Mo.; Zachary Boulineau, Wilkes County Stockyards, LLC, Washington, Ga.; Neil Bouray, Mankato Livestock Inc., Superior, Neb.; Brandon Frey, Creston Livestock Auction, Creston, Iowa; Cody Kirschbaum, Bloomington Livestock Exchange, Bloomington, Wisc.; Tyler Martin, Fort Scott Livestock, Fort Scott, Kan.; Alaina McGill, Newman Stockyards, Newman, Calif.; Kale McGuinness, Stockland Livestock Auction, Spokane, Wa.; Jake Nelson, Eastern Missouri Commission Company, Booneville, Mo.; Duffey Rye, Ouachita Livestock Market and Waldron Livestock Market, Russellville, Ark.; and Jason Santomaso, Sterling Livestock Commission Co., Sterling, Colo. LMA President, Jerry Etheredge, of Montgomery Stockyards, Montgomery, Ala., and Andy White, 2016 World Livestock Auctioneer Champion, Ashland, Ohio, were Seminar special guests.
"During the Leadership Seminar, it was refreshing to see the passion and energy of youth with their interest in expanding the marketing sector," said Mark Mackey, LMA Chief Executive Officer.
The Seminar's namesake, Pat Goggins, was an undeniable leader in livestock marketing. He was the first recipient of the LMA's Industry Icon award and served the association as president from 2001-2002. The Goggins family owns and operates Public Auction Yards, Billings Livestock Commission and Northern Livestock Video Auction in Billings, Mont.
---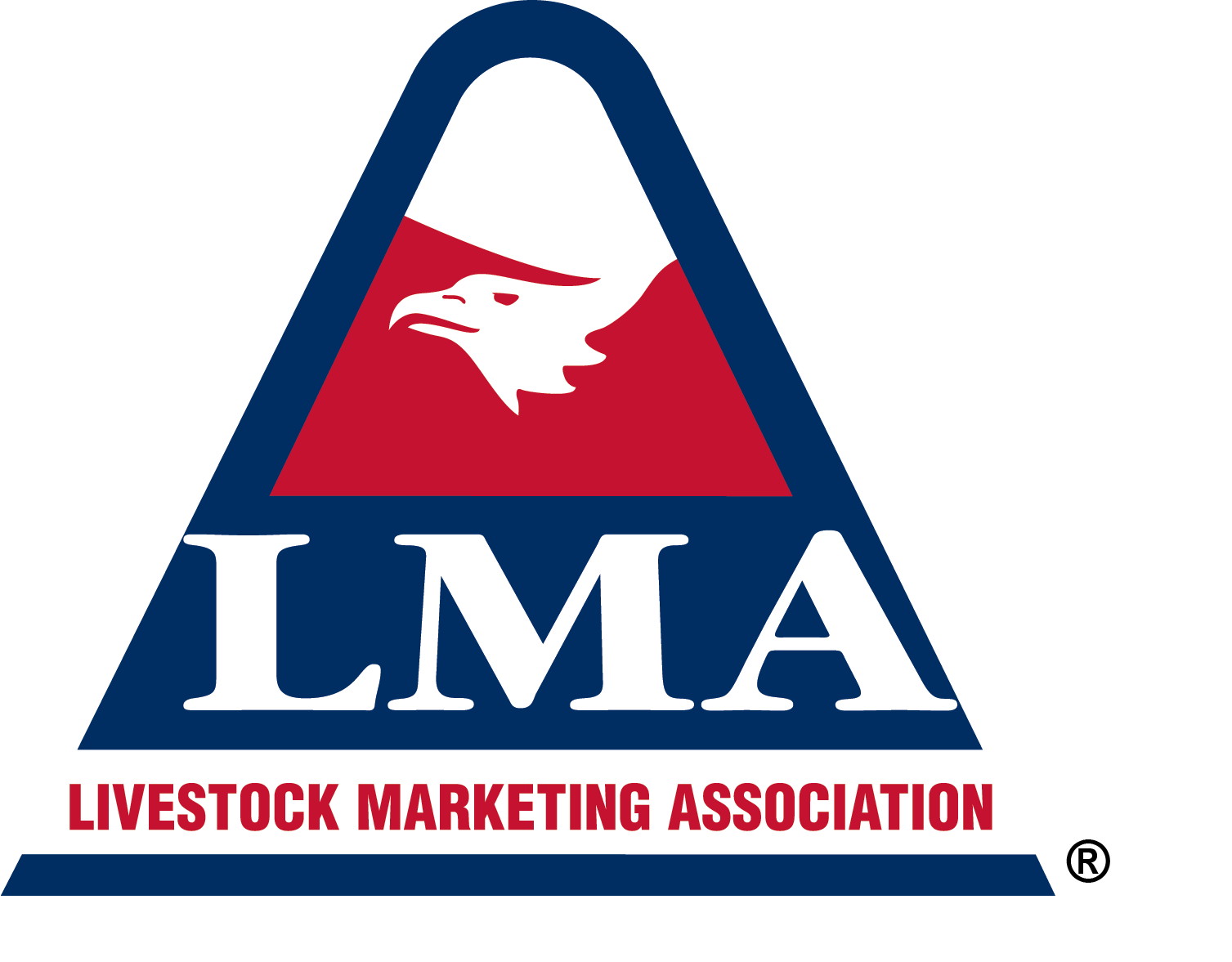 About the Livestock Marketing Association
The Livestock Marketing Association (LMA), headquartered in Overland Park, Kan., is North America's leading, national trade association dedicated to serving its members in the open and competitive auction method of marketing livestock. Founded in 1947, LMA has more than 800 member businesses across the U.S. and Canada and remains invested in both the livestock and livestock marketing industries through support, representation and communication efforts.
---