Leadership in Livestock Marketing Seminar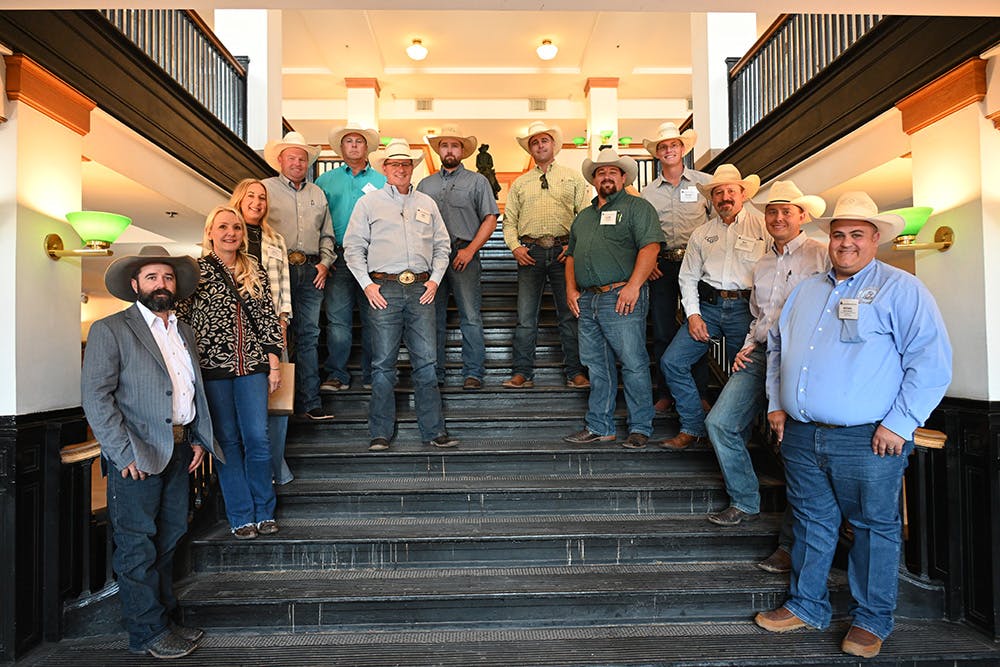 2023 Leadership in Livestock Marketing Seminar participants
About the Seminar
Conducted by Livestock Marketing Association (LMA) and named in honor of the late Pat Goggins, the Leadership in Livestock Marketing Seminar is targeted for owners, operators, managers, and decision makers of LMA-member livestock marketing businesses to develop leaders within the industry and in preparation for a successful future in the field. Successful applicants may be those new to the industry or those changing or increasing their role, but anyone currently affiliated with an LMA member business, and with an interest in expanding industry experience, is eligible to apply.
The seminar will include a three-day session in Kansas City and the surrounding area in August 2023 (tentative dates of August 16-19, 2023) with a focus on increasing knowledge of LMA services, spokesperson skills, issues management, regulatory compliance requirements for livestock marketing businesses, and a discussion regarding the common legal issues facing livestock marketing businesses. Participants will also participate in industry tours to broaden awareness of industry issues and influencers that impact cattle markets.
Seminar participants are required to participate in the Kansas City session and, upon completion, will qualify to participate in the next scheduled LMA D.C. Fly In (tentative dates of September 17-19, 2023) as an opportunity to see the legislative and regulatory reform process at work.
The seminar will conclude with participants invited as guests of LMA to attend the 2024 LMA Annual Convention to be hosted in Oklahoma City, Oklahoma, June 12-14, 2024.
Participation Fee:
Cost to participate in the seminar will be $500 dollars, with participants invoiced following acceptance of their application. No money is due at the time of application; confirmed participants will be invoiced prior to the first in-person event. This monetary investment by participants is substantially less than the total value of the opportunity, and LMA is pleased to conduct and sponsor all transportation, lodging, meal, and approved travel expenses related to attendance.
Application / Nomination Process:
Participants must be currently (as of April 3, 2023) involved in the ownership or management of an LMA-member livestock marketing business.
Participants are expected to participate in the entire seminar and attend all sessions.
Applications or nominations will be accepted until May 17, 2023. At that time, all candidates will be reviewed by the LMA Membership Services Committee to determine acceptance into the 2023–2024 seminar class.
Applications for the 2023-2024 Leadership Seminar have closed.