---
ARTICLE
Generations of Tradition – Dos Palos Y Auction Yard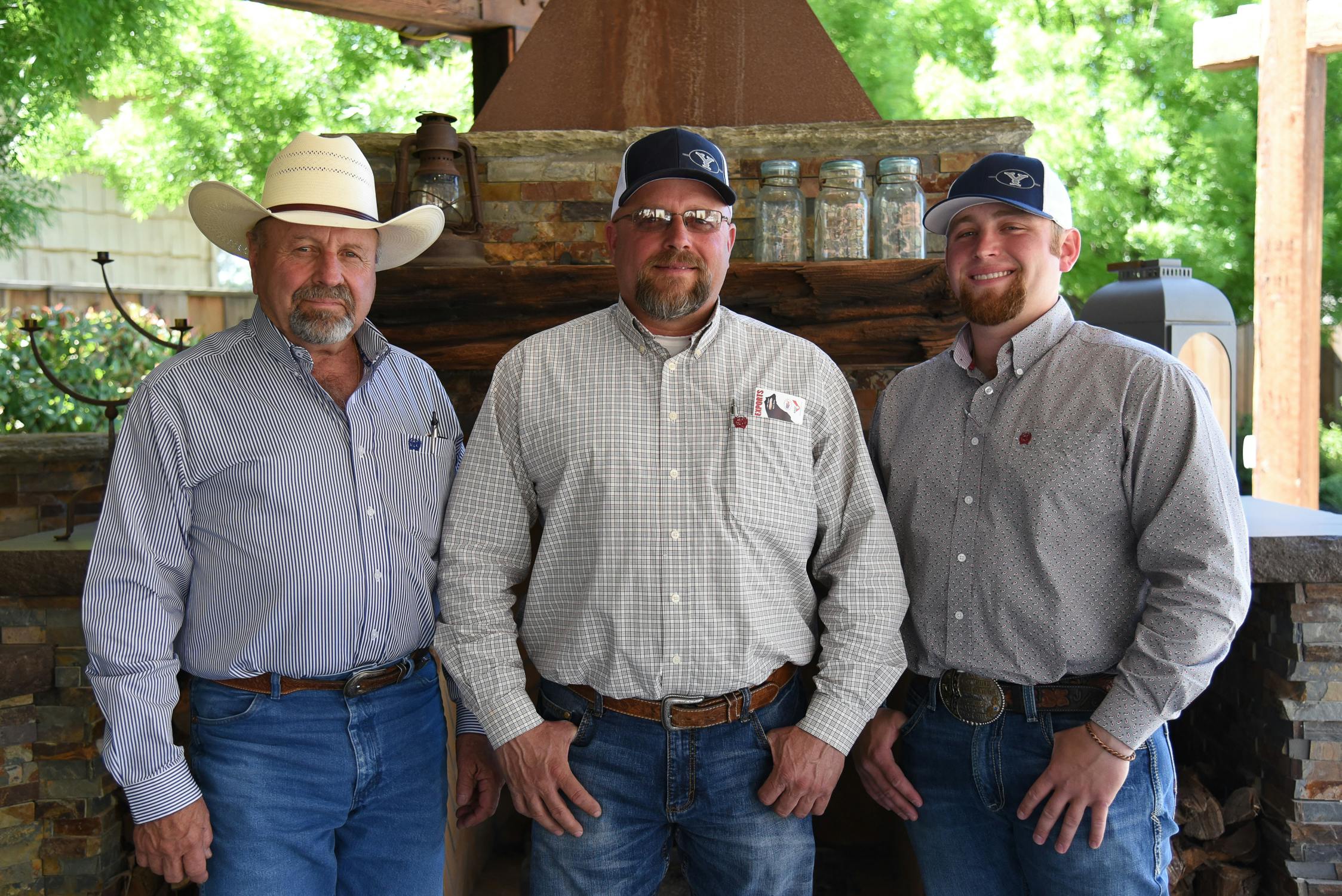 Joel, Joey and Jarod Cozzi – the second, third and fourth generations of Dos Palos Y Auction Yard. (Not pictured – Justin Cozzi)
Located five miles north of Dos Palos, California, stands a multi-generational business with over 70 years of history devoted to livestock marketing. Operated by the Cozzi family, the Dos Palos Y Auction Yard is a foundation of years of hard work and customer-driven service.
Like many local, family businesses, the auction's beginning was built from a combination of passion and the desire to better serve customers in the area. In between milking cows on his family's dairy and farming with his brothers on Cozzi Road, the late Tony Cozzi auctioneered for a neighboring livestock market. Realizing that several cattlemen were not getting a "fair shake", he decided to open a livestock auction built on the values of honesty and truthfulness.
In 1950, Tony built the auction barn, with its name stemming from a "Y" shape in the junction of two nearby roads – Highway 33 and Highway 52. In 1951, he built his home next door to the auction, always allowing him quick access to his business and customers.
Today, the auction hosts sales three days a week and is run by the second, third and fourth generations of the Cozzi family – Joel, Joey, Jarod and Justin. With similar beginnings in working at the auction and partnering with their fathers, the family all share the same passion: working with livestock and providing an honest service to their producers.
"I did everything from haul the cows, to feed the cows, to clean the corrals – I did everything," Joel said. "My wife, Shirley, worked in the office, and she did the books. We were just a small family operation and did everything mostly ourselves."
Each member of the family has an area of the business they cover while playing on their strengths and knowledge. Job titles are non-existent, and they all hold a key role in keeping the auction going.
"We work as a team pretty well," Joey Cozzi said. "Whatever my father can't do, I can do and vice versa. He's kinda stepping back a little bit since my son is here now, but he's still here to oversee and give advice."
Adding with a chuckle, Joel noted, "My role now is staying out of their way."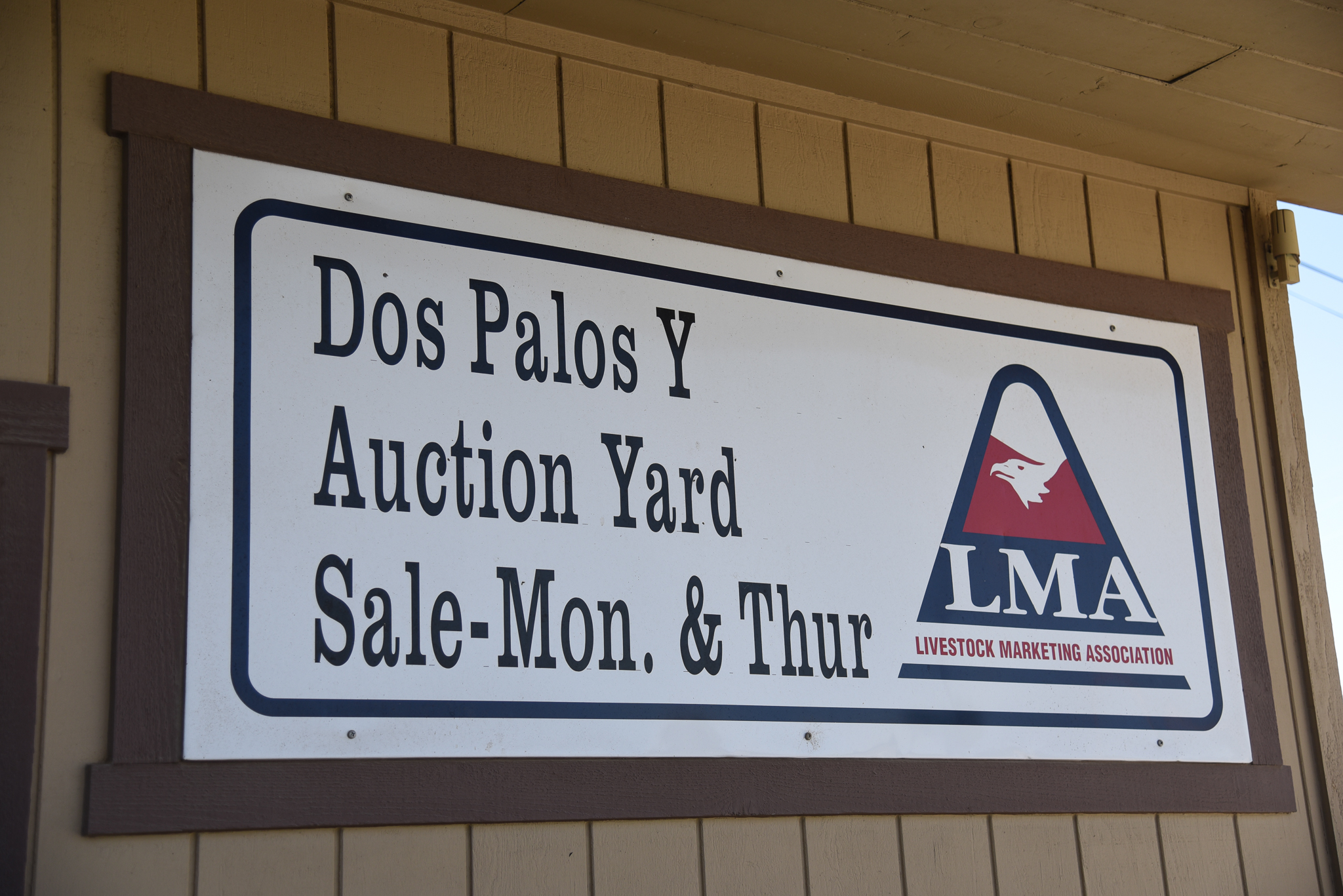 When returning to the family operation, Jarod and Justin felt a need to contribute something of their own. When Jarod returned from college, with his brother helping him on the side, they started going to neighboring sales, purchasing and selling goats. After getting their foot in the door with other small animal producers in the area, they decided to start a sheep and goat sale.
"The main hurdle was getting it 'okayed'," Jarod Cozzi said. "We always just sold cattle, so sheep and goats were kind of the odd ball. My brother and I are always trying to figure out the next best thing."
It wasn't just getting the nod of approval from their father and grandfather that proved to be a challenge, though. Jarod and Justin also put in a lot of extra side work to continually build their small animal customer base and make sure their yards were fit to house sheep and goats. This included rearranging pens and putting up smaller panels to keep them fenced in, as well as making sure the pens return to normal when the cattle started rolling in for their other sales.
This flag flies outside of the Dos Palos Y Auction Yard in Dos Palos, CA.
After the first year, the sale was a success, and now Dos Palos Y Auction hosts a sheep and goat sale two days a month. However, it wasn't just a personal expansion of business that Jarod and Justin were looking for – it was a chance to prove their capabilities for future endeavors.
"My brother and I definitely want to take it over one day, or when that opportunity comes," Jarod said. "Starting the sheep and goat sale was a big step in that direction."
With Jarod and Justin looking to eventually step into larger roles, the family also remains focused on the future of the livestock marketing industry. The volatility of the markets, costs associated with starting and running an operation and several other factors have led to the consolidation of many producers in their area. Knowing that their service can be vital to their customers' business successes, they strive to encourage and promote the auction method of marketing.
"I believe the auction yard style of marketing is very important for your price discovery," Joey Cozzi said. "There are lots of opportunities for people to go direct or do other forms of marketing their livestock. I think that this is where your true value is discovered. Your true market value."
In addition to standing by the tradition of selling at auction, the Cozzi family works to continue to serve their customers with the foundational values Dos Palos Y Auction Yard was built on. The legacy of honesty and integrity is driven by the same sheer devotion they all share, with the goal that the family business will remain for generations to come.
"To be fourth-generation and work alongside my grandpa and my dad is just an honor," Jarod Cozzi said. "Not a lot of people can say that, and I wouldn't change it for the world. And you know, honestly, I plan on raising my kids the same way."
---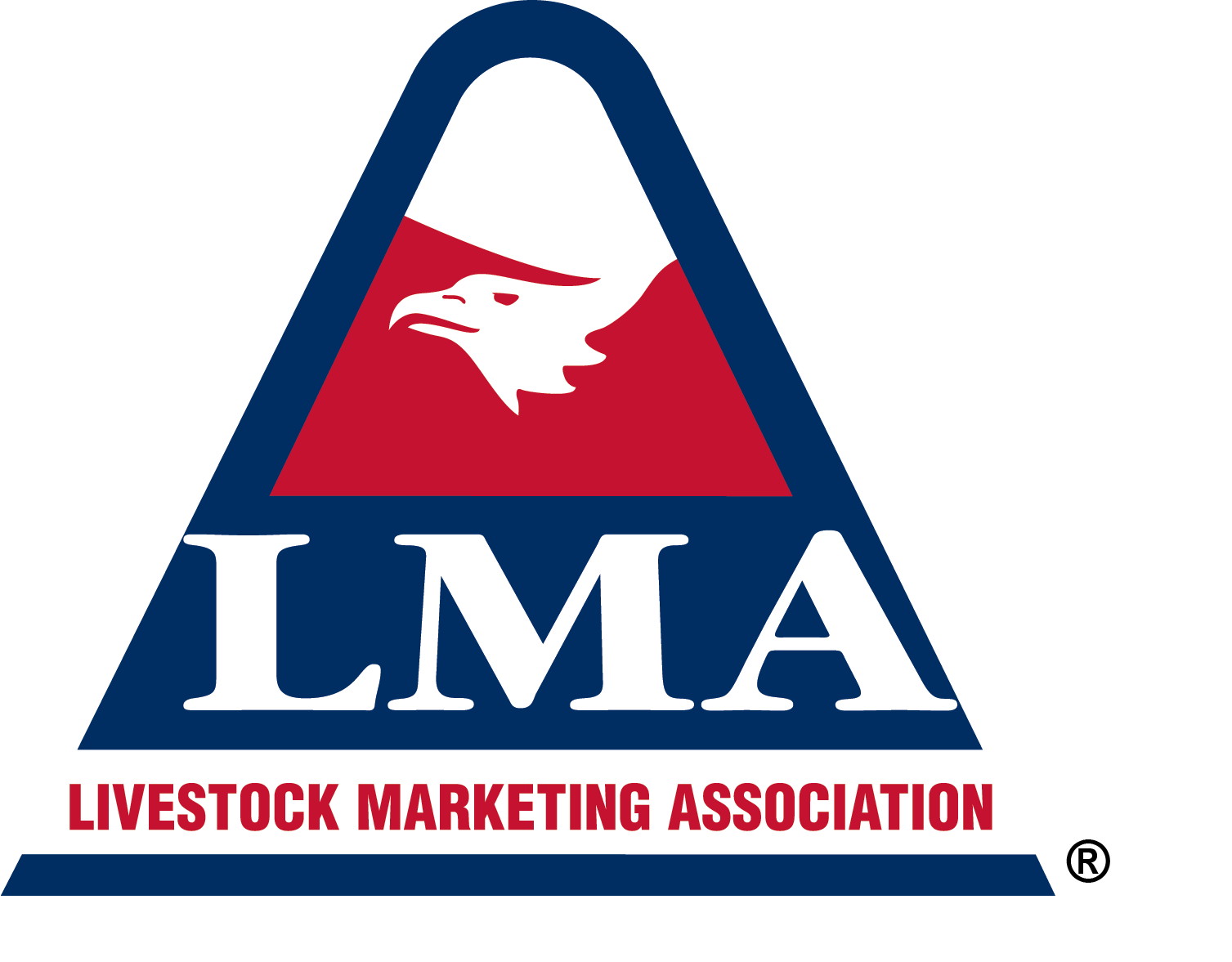 About the Livestock Marketing Association
The Livestock Marketing Association (LMA), headquartered in Overland Park, Kan., is North America's leading, national trade association dedicated to serving its members in the open and competitive auction method of marketing livestock. Founded in 1947, LMA has more than 800 member businesses across the U.S. and Canada and remains invested in both the livestock and livestock marketing industries through member support, education programs, policy representation and communication efforts.
---